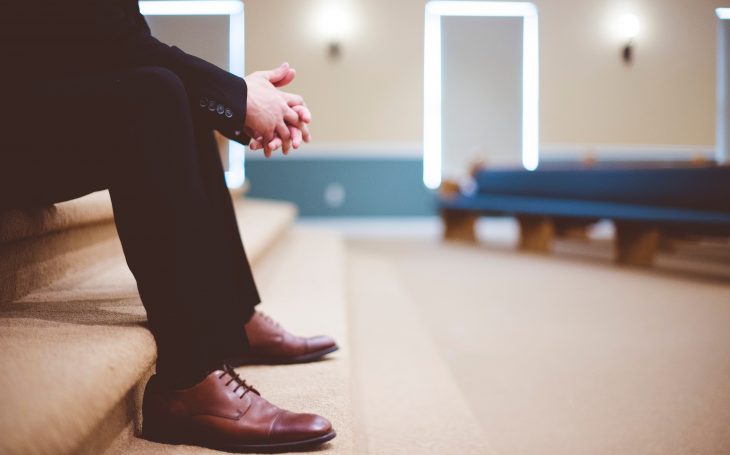 Many Christians have abandoned church attendance. They have not denounced God, repudiated their faith, denied Christ, or converted to paganism. They simply stopped attending church!
A recent thread where most Christians lamented about the reasons they stopped attending churches and religious events verified the steady decline in church attendance. The fact that this is happening cannot be disputed, yet it is unclear why it is so difficult to comprehend.
What are the roots of these problems?
There are numerous reasons why people no longer go to church or just go sometimes. Though it is impossible to address the subject of decreased attendance in a short article (I promise to leave no stone unturned).
According to Survey Respondents
Firstly, we have to realize that people's reluctance to go to church has nothing to do with their level of faith. (What I think)
After a few short conversations with some churchgoers and Christians, many of them have a variety of excuses for having to miss church. But the journey ahead becomes closer if we can identify the cause of their reluctance. Although a solution can be hard to implement, a proper diagnosis is still half the battle won.
What are some factors that can make going to church difficult?
30% – Preferential Problems
Actually, Some annoyances stem from preferences, they probably despise the leadership style, the worship service, the flashy stage moments, the music, the church setting, how people dress, etc….
They wish the sermon were shorter, the congregation was friendlier, and the food was better and bigger.
Each individual's preferences could be distorted or represent different biblical realities. But, whether they're right or wrong. Those constant frustrations end up pushing them out of the four walls of the church
11% – Recreational Problems
Most members find it difficult to attend church for the sake of recreational activities. For them, The optimum time to engage in hobbies, outings, contests, travel, or children's sports is on the weekends.
Putting church first can be difficult especially when it's a busy week behind and new opportunities ahead.
7% – Doctrinal Problems
Randomly, it's difficult for some Christians to locate a church that shares their values and beliefs.
They feel doctrinally homeless because the church they attend is their default church but not their preferred church.
They want your church to share your beliefs, but you don't want to cause rifts. At some point, they can feel isolated or on the edge of leaving.
In most cases, they think the pastor focuses on Scripture, but he speaks over their heads.
They claim to learn a lot of knowledge, but we don't know how to apply it." Even the best Bible-based sermons require help in explaining how to apply the lessons to one's own life.
4% – Personal Problems
Perhaps, we can relate too…
Almost everything else supersedes spending time with God in our daily attempt to balance many aspects of our lives and the limited time we have.
Practically, we equally understand the importance of spending time with God.
For most people, quiet time is something they fit in when they have a few minutes.
They don't perceive it as "avoiding" time with God; they just don't think they have time for everything else they have to do. However, when we examine our lives closely, we see that's not the case.
More people struggle personally with the church. So many Christians have had to stop attending churches due to their disappointments and personal experiences with their church pastors
In some cases, They probably experienced church division, witnessed a pastoral scandal, or been the victim of abuse by a supposed "spiritual authority."
And, because they feel guiltless, history may make it difficult for them to love, trust, or even go to church.
On the other way round, some others believe Pastors nowadays are more akin to commercial proprietors than Christ-like men. Churches that focus on making money are what you find these days, even though it should be about salvation and love, and because the church has stopped providing, it is now the most demanding. People want to go to church and leave with knowledge, wisdom, and spirituality; they want to go in dirty and come out clean. But all they get are pledges and bills. Hope is one thing that keeps people going, yet the church no longer provides it.
People quit attending church because the majority of local churches ignore the Bible and concentrate their sermons on making money. Some also think that some pastors are not truly called since they view the church as a place of business.
1% – Intellectual Problems
For intellectual reasons, some Christians do not fancy the church. They come in on Sunday and leave feeling unsatisfied because the sermons seem boring and overused. They yearn for deeper thoughts because they're in that running phase of being in graduate school, engaged in intellectual work, have a wide range of acquaintances, or have a rich foundation in different religions.
And, because they have most of their questions unaddressed they stop coming to church.
9% – Missional Problems
The last place in the world where anyone should feel unwelcome is the church, but regrettably, many people experience this and because church authorities don't always provide clear guidance, Christians occasionally struggle in the church.
To the mission Christ gave his disciples, they wish to take part, contribute, and submit themselves, However, an absence of leadership gives them the impression that your church is just involved in supporting roles rather than their spiritual growth.
8% – Relational Problems
It could also be relational issues —a shattered friendship, a marital issue, or an odd character. Perhaps some people being single or widowed makes them feel very uncomfortable around other members. There may be lingering tension because of a disagreement issued between a member and a leader or perhaps they received criticism or judgment from someone, and coming to church makes them feel angry and ashamed.
1% – Physical Problems
Due to bodily issues like illness, fatigue, disease, or persistent discomfort, some Christians find it difficult to go to church.
It could be visible or invisible, transient or chronic, diagnosed or strange.
They are still physically weighed down nonetheless. Tired, blah, sick and the spirit is sometimes willing but the flesh is weak.
10% – Cultural Problems
Some people have very cultural tastes. One might attend a black church as a white man.
They might be a third culture person, a refugee, or an immigrant.
It may be challenging for people from different cultural backgrounds to participate in church activities because of a language barrier or other issues that make them feel excluded.
4% – Logistical Problems
Some people claim, they work irregular hours or don't live close by. Hence, they'd rather spend a lot of time traveling, or use the weekends as an opportunity to finish off household or homework tasks.
They believe that carrying their children to church is stressful and exhausting.
How Pastors Can Be Of Help
It takes more than techniques to keep people glued to the church.
Four fundamental components must first be established:
Build A Welcoming Church Culture
Clearly Defined Church Membership
Define Steps
Get a tracking system
1. Build A Welcoming Church Culture
According to Ephesians 4:7, Christ endows every believer with the talents and skills needed to
help and care for others. In other words, the church as a whole, not just the elders, is responsible for helping the hurting.
The most important factor in keeping people involved in your church is welcoming church culture.
To put it another way, you need to create a church culture that values sharing the gospel with others and establishing connections with church visitors. The strategies you use will be adopted if your church upholds these principles, and it will work to facilitate connections.
You might be asking yourself, "What should I do if my church doesn't uphold these values?"
Don't hurry into a change, first of all
A church's culture must be changed gradually.
In light of this, it could be smart to encourage specific members who are gifted in this area to motivate and guide other members in providing aid to their hardship. Maybe this will promote the development of a caring culture. Maybe eventually helping one's fellow members will become the norm.
2. Structured Church Membership
Firstly, The goal of positional preaching is to ensure that the sermon's message is in line with the passage's main idea. It is also common to walk through different books of the Bible, passage by paragraph. By doing so, the pastor guarantees that the congregation is fed a biblical diet—a feast of teaching from books, lifestyle, Gospels, epistles, and even literature.
Setting a high threshold for church membership is one approach to encouraging individuals to stay connected in your church.
In short, church membership is more than just a statistic. It's an attitude, a way of being. It is membership in a covenant community of faith where talents are shared with other members of the body of Christ.
Discuss the significance of church membership in light of the Bible.
Inform them about the benefits of church membership.
Provide clear expectations to your members, as well as expectations for your church and church leadership.
For most people, simply being a member of their religion is insufficient.
They want to be a part of something greater than themselves.
Also, by rotating your preaching schedule regularly, you will unavoidably touch on all aspects of the Christian life, including hardship, finding balance, etc. Furthermore, positional preaching allows you to communicate what God has to say rather than suggestions from your own limited experience.
3. Consider Using a Tracking System.
When you honestly assess your church congregation's evangelistic temperature right now, you know where you stand and can then take concrete moves rightly.
The final core component you must have is a tracking system.
I'm not proposing you should "mark" everyone that comes to your church and track their movements. However, you will need a way to keep track of your church's members and visitors.
You don't have to rely on spreadsheets and sticky notes anymore.
Church management software (ChMS) can help you keep in touch with members and follow up with newcomers.
Churchplus created a church growth management solution that is geared to assist pastors in tracking members and figures.
The main point is that you select the one that best matches your requirements and assists you in keeping track of people.
Thereafter, consider the following checklist
How passionate are the members of your church in reaching the unreached?
How many people have accepted Jesus as their Lord and Savior in your church?
How many of your members bring friends to church?
How many of your visitors are first-timers?
How many evangelistic outreaches have you planned?
Churchplus is a perfect church management solution app for the job and it's free to get started.
After completing this procedure, your church will be better capable of helping people stay connected to the church