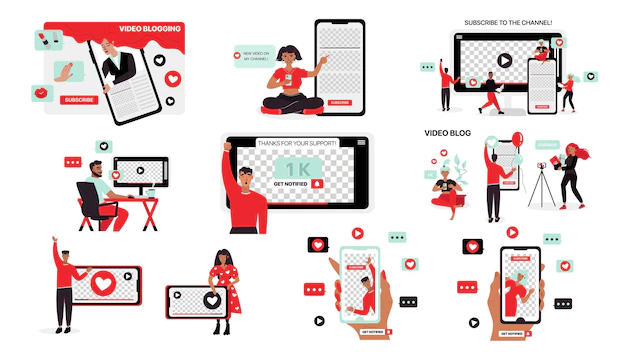 Hello and welcome to my YouTube channel. I look forward to bringing you something great in today's video. Keep watching, and don't forget to click the subscribe button and the bell to receive all of the most recent updates.
Rings a bell? Yes, you must have heard that often. How?
It's likely that you've seen someone on YouTube with a reasonable amount of subscribers and views use similar starting statements. That's because YouTube has fundamentally altered how we watch videos and even engage with the online world. Even though there are several websites that broadcast videos, billions of people still use YouTube as their preferred online destination for video content.
YouTube (is) and should be a fantastic source of inspiration for churches because so many people enjoy watching videos online. It's an effective platform that enables you to connect with both your neighborhood and millions of people globally.
As long as you follow YouTube's policies, using the platform and joining are both free. Utilize the website to increase your online viewership and facilitate worldwide devotion. Although it can initially appear daunting, it gets easier once you understand the fundamentals and determine what content to put out.
The interaction is the same as on any other social media network, saying "It's on YouTube!" as a church is inevitable.
A Summary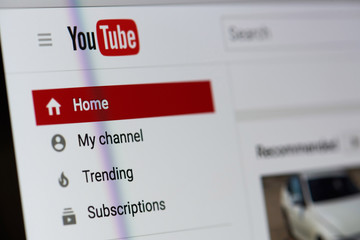 Why bother with YouTube if your church is already active on Facebook, Instagram, or another social media platform? The most popular social network for watching videos, YouTube is the second most popular social media platform overall.
At the time this article was written, YouTube had 30 million daily active users in addition to two billion monthly active users. Every day, users watch over one billion videos. It's also crucial to remember that YouTube appeals to a wide range of people. Currently, about 77% of people utilize social media platforms. Therefore, whichever age group your church is attempting to reach, they very certainly use YouTube.
Another crucial fact about YouTube is that, after Google, of course, it is the second most widely used search engine. This indicates that people continue to search YouTube for information on their favorite subjects, such as religion.
Using YouTube
Setting up a YouTube account for a church is as simple as creating a regular account. You might create a new YouTube account using a church email address or a Gmail address because you're using this for church. Use your official church email address if your church makes use of G Suite.
You may then create a channel from there. You can upload edited movies to your channel and control your church's account there. Users subscribe to your channel. You can organize playlists, create groups of videos, and more.
Getting Started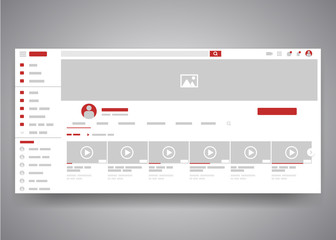 The longest phase is probably setting up your church's YouTube page. This is primarily due to the fact that you must consider how you want to optimize the details; however, more on that will be covered later.
The good news is that YouTube walks you through the process of creating your channel step-by-step. A channel name, photo, description, and connections to your other social media profiles and website will be requested of you. Make sure you complete every field. You don't have to link to your other social media profiles if you don't have any.
Keep in mind that you can edit any details at a later time. Therefore, don't feel under any pressure to perfect it. In addition, you'll probably adjust a few things later, particularly if your church decides to modify its YouTube approach in the future.
How To Use Your Channel Details to Your Advantage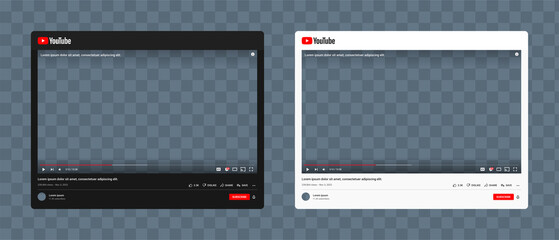 As you may already be aware, utilizing YouTube for church purposes is all about making fantastic videos, but first, users must be able to locate your church on the platform. Your channel information is a wonderful place to begin. Consider them as the cornerstone of your SEO plan for YouTube. Even if there isn't as much text as on a church website or blog, optimizing your details makes it simpler for visitors to locate you.
Think carefully about the name of your channel, for instance. It's simple to want to use an acronym or even just something that sounds charming. Use the name of your church nevertheless, always. This makes you and your church simpler to locate and identify if someone is looking for you.
Make sure your channel's icon and header image correspond to your current church branding. If you use colors or a logo that differ from what people are used to, they can assume that you belong to a whole other church. Making it difficult for even the members of your church to locate you is the last thing you want to do.
Additionally, be sure to include a detailed description that outlines the purpose of your church's YouTube channel. Actually, several churches merely upload a generic statement like "Videos from ZYX Church." In particular, focus on your locality when adding keywords to your description. This makes you more discoverable to locals as well as global visitors.
You won't see all of the optimization and customization options during the initial setup. As an alternative, you must complete the basic setup before selecting Customize Channel on your channel's home page. This is where, for example, you would upload your logo and header.
YouTube Studio Usage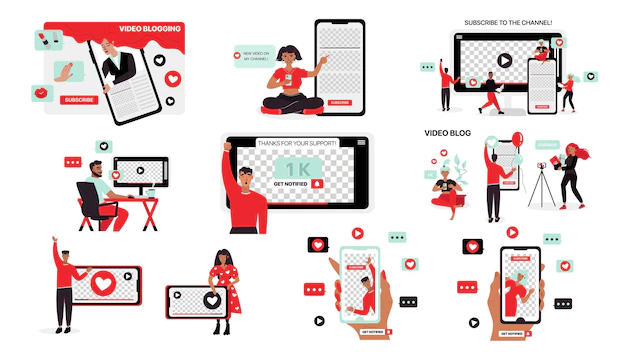 You'll also come across YouTube Studio when you configure YouTube for your church. It's by far the best YouTube management tool available for YouTube creators. It's also an excellent spot to improve the name, description, and tags of videos. In order to enhance visibility, you should be as descriptive as you can while employing the appropriate keywords.
Viewer statistics, comments, video details, traffic sources, and much more may all be viewed. While you can upload videos from your main YouTube channel page, this is where you can monitor how well your channel is doing instead. Utilize it to improve and modify your plan as necessary.
Make An Outstanding Channel Teaser Video
After setting up your channel, you should make a channel teaser video before starting to publish videos. This can be similar to the welcome video on the home page of your church's website. The first video viewers see when they visit your church's YouTube channel page is a welcome video.
Preferably, ask your pastor to produce a brief welcome video that lasts between 30 and 60 seconds and also list a few highlights of what makes your channel unique, such as any series you intend to publish or your upload frequency.
Filming an actual person for this seems more friendly and creates a fantastic first impression, even if you intend to produce the majority of your films as slideshows.
Use a Church Branded URL.
Create a branded channel URL to provide users with a memorable URL. However, you won't be able to accomplish this immediately. To stop users from attempting to claim a large number of URLs to sell, YouTube has put in place a few regulations. The following criteria must be met by your channel before you may make your own, own a minimum of 100 subscribers and upload a profile picture and a banner.
Encourage your congregation to follow your church's YouTube channel. Encourage the fans of other websites' social media accounts and your blog readers to subscribe. Even a smaller church may typically get enough members within a month or two to complete the requirement.
Create Content Concepts and Themes
Start turning some of your most popular blog posts into videos if you currently have a successful blog approach. You could ask a few others from the congregation, the staff, or other church officials to join you in your discussion. Make a slideshow that emphasizes the key ideas. Allow young people or children to create a skit that explains the article. Although not all posts should have videos, popular posts frequently do well in both text and video formats.
Popular suggestions that are effective include:
Start turning some of your most popular blog posts into videos if you currently have a successful blog approach.
You could ask a few others from the congregation, the staff, or other church officials to join you in your discussion.
Make a slideshow that emphasizes the key ideas.
Allow young people or children to create a skit that explains the article.
Although not all posts should have videos, popular posts frequently do well in both text and video formats.
Thumbnails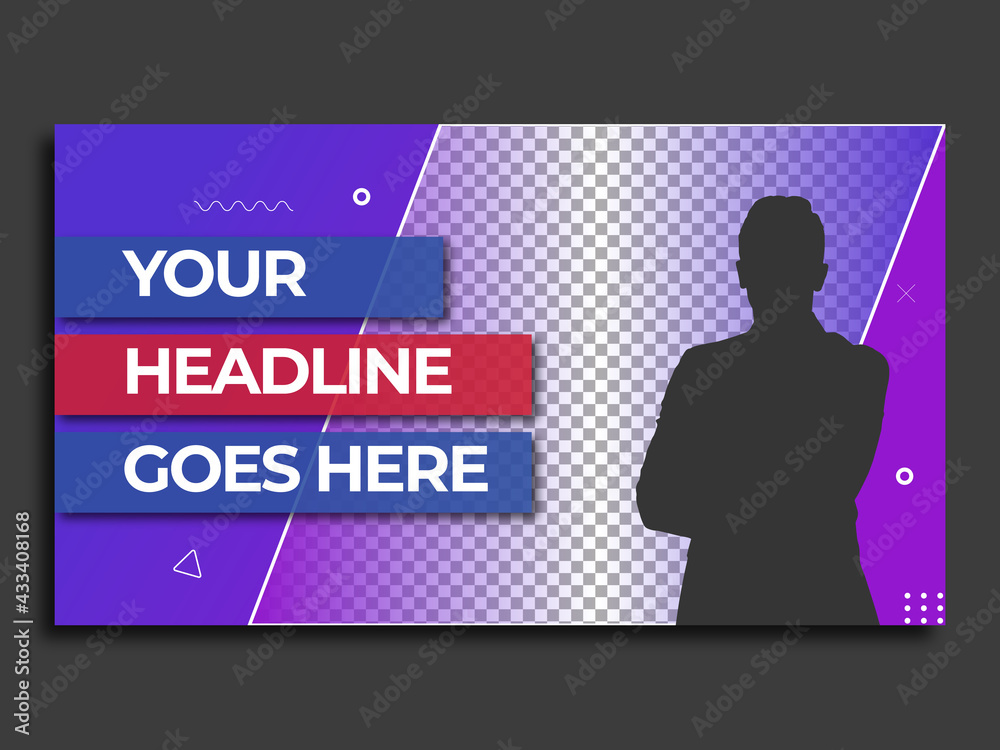 Video Description & Titles
The description of your video has to be optimized next. While descriptions might be brief or lengthy, YouTube's search results only display two or three phrases. Be succinct and thorough. Use a term that makes it clear to readers what to anticipate.
Mention the name and location of your church in the remaining portion of your description. If you can, elaborate a little bit more on the video. You may also mention your social media outlets, link to your church's website, and solicit subscribers for further material (if applicable). Create a description footer that includes the information you want to provide for each video you upload, ideally. This expedites and facilitates the addition of a description.
Rather than simply publishing anything with the title, make the title descriptive.
If your sermon discusses Christmas, you may subtitle your video "Sermon: The Significant Birth of Jesus." To let readers know that your description is current, you might include the date in the first section. The purpose is to inform viewers of the video's subject matter before they watch it.
The more appealing your title, thumbnail, and description are, the more readers you are likely to attract.
Copyright Rules
Follow all copyright regulations. If you continue to use content that you don't own, such as music or videos, your video may be removed and your account may be suspended. Music-related infractions happen most frequently. Finding out what you can and cannot utilize is difficult.
You might not be allowed to utilize the same music as you would if you weren't selling your movies, for example, if you're putting up adverts or requesting donations.
Hashtag Optimization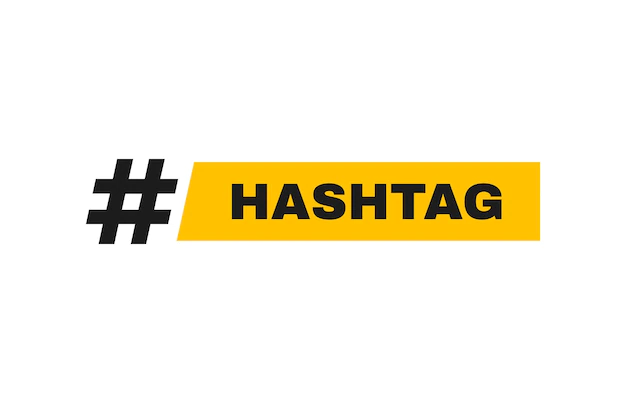 YouTube identifies hashtags, much as the majority of social media platforms. They operate similarly to other internet sites. Use hashtags that are appropriate for your video, just like you do on other websites. If popular hashtags don't relate to your video, avoid mentioning them.
Choose a minimum of a few pertinent hashtags for each video. This makes it easier for viewers seeking related material to find your videos. They may see a video from one church, click the hashtag, and then be sent to a collection of films from your church.
Church Sermons & More
Many churches fall into the trap of just uploading sermons. While they are a truly excellent addition to your church's YouTube account, they should be used for more than simply sermons.
If you want to keep people interested throughout the week, go beyond sermons. You aren't offering members who have already been to your weekly services or viewed your sermon on Sunday a reason to interact with you the rest of the week.
Consider thinking of a couple of additional suggestions for weekly videos to incorporate into your sermons. Your reach will grow more quickly as a result.
Always Check YouTube Analytics
Lastly, keep an eye on YouTube's metrics. The key to enhancing your YouTube for church approach is to use these. Learn what works and what doesn't. Find out how long is ideal for your audience and what subjects are most effective.
For specific guidance on how to improve, pay close attention to any tendencies. To determine what your YouTube audience wants to see more of, you may also read their comments.
In Conclusion