The Internet is a potent instrument for spreading the Good News and growing your church. There are countless ways to use the Internet to your advantage, from social media to sermons that are live-streamed. Putting your church virtually on the map, however, is one of the easiest and most effective strategies.
In this article, you can find all the information you need to add your church to Google Maps. We will discuss how to add your church to the well-known database, the advantages of doing so, and a few strategies for enhancing your church's internet visibility.
Adding Your Church to Google Maps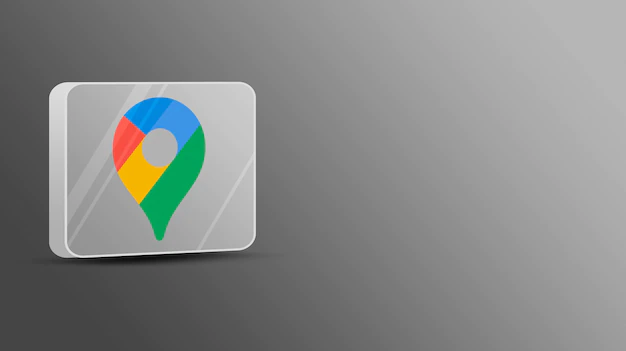 If you've explored Google Maps, you know that businesses like restaurants and stores offer more than just their location; they
also provide details like their hours of operation, contact information, and even website connections. These company profiles are made using Google My Business.
The Advantages of Having Your Church on Google Maps
Because Google My Business is free, there's no reason why your church shouldn't be on Google Map
If you're still on the fence, here are a few reasons why Google My Business for churches is a smart idea:
1. It Increases the Legitimacy of Your Church
Some individuals rely on Google Business profiles to determine whether or not a business is real. A professional-looking Google Maps listing can help you create trust by allowing visitors to post feedback about your church and its activities. Your church's reputation will grow and maybe attract a larger congregation if your congregation shares stories about amazing sermons and entertaining activities.
A respectable web presence also encourages people to donate and can make it easier to obtain a bank loan for religious activities.\
2. List the Most Important Details
Not everyone has access to your church's website and can immediately find the information they require there. To make it simple for people to discover the information they need, your church's Google Maps page should include all the essential details
Examples of what to include are:
Contact information
Photographs of the church's structure and events
Link to the webpage of your church
3. Freely Promote Your Church
Google My Business is free to set up and simply takes a few minutes, but the effects last much longer than internet advertising, physical ads, or landing sites. This makes it one of the least expensive yet most efficient ways to spread the word about your church.
Steps for Adding Your Church on Google Maps
After discussing the benefits of listing your church on Google Maps, it's time to understand how. These guidelines will show you how to add your church to Google Maps:
1. Create a Google Business Account
Go to your church's Google account first. If you don't already have one, we advise making one so that your church personnel may access the business profile more easily.
Once there, click Google My Business and create a free account.
2. Fill in Your Church Name
The name of your church will be required during the Google My Business sign-up process. Don't use any acronyms; instead, use the full name that your church has registered. Put the name of your church in parentheses if it is also known by another name.
3. Location Information
Provide Location Information also include the country, state, city, street address, and zip code in your location information. Before submitting, make sure you typed this correctly and verify it again.
You'll notice a marker is placed on the address you previously entered after you've submitted the location. Continue if the marker is precisely where it should be. Move the pointer to the location of your church if it isn't there.
4. Clarify Your Church
Mention whether your church belongs to a specific denomination and give a brief description of what your church does, This makes you more accessible to those looking for a particular kind of church.
5. Include Contact Info
Input your principal contact person's phone number and, if possible, the church website. People will phone this number to ask, so make sure it is live and monitored on a regular basis.
6. Confirm Your Church
Verify your account once everything has been filled out. Google offers provides authentication over the phone
Alternative Methods to Increase Your Church's Online Presence
A Google My Business profile is only one technique to increase the online visibility of your church. Here are a few well-liked approaches:
1. Church Websites
A website serves as your church's online presence. Your website should be the powerhouse for all the details newcomers require about your church, with links to it from every other online location (social media pages, live broadcasts, etc.).
A proper website can be created without spending money on expert web developers. You can easily and affordably build and maintain a stunning church website with Churchplus Websites that is SEO-optimized.
2. Service Streaming
Live sermons have become a feasible alternative for many churches. Using Churchplus to stream services is a terrific method to reach congregation members who are unwell or otherwise unable to attend church. Chat also allows congregation members to stay connected and communicate during the service.
3. Social Media Exposure
These days, having a social media account for your church is essential. You can more easily publicize church events, find volunteers, and solicit input from your congregation when you have a strong social media presence.
There are unique features on every social networking platform. For instance, Instagram enables you to post images of church events, while Facebook offers a place for your congregation to connect online.
Interestingly, it doesn't have to be expensive or complicated to make excellent social media graphics for all of your accounts. You can get free, editable visuals from Churchplus for your social media profiles, sermon slides, and other uses.
In Conclusion
Adding your church to Google Maps is an excellent method to increase its internet visibility. Your Google My Business profile will not only assist newcomers to locate a new church, but it will also help you engage with and sustain your current church family