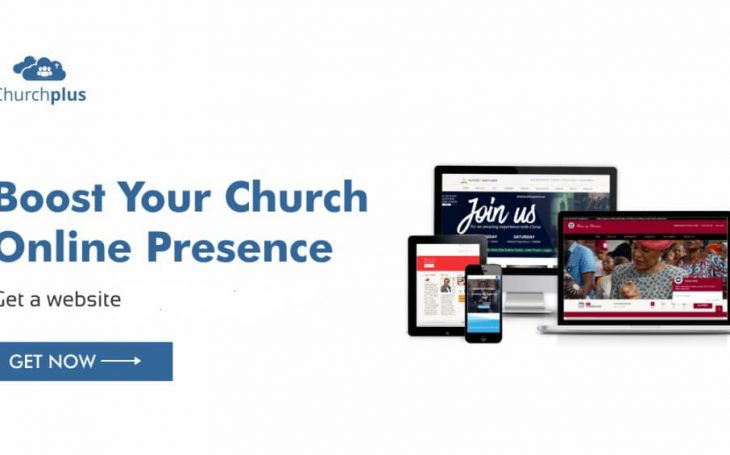 As a pastor, If you are still not convinced that your church needs a website, read this!
According to research, over 60% of churchgoers claim that a church website is necessary for participation at church.
Your church website is the frontline and foundation for your entire ministry. It is how you get discovered and where online communications pass.
A website help build the image of your church. It gives your church the legitimacy it needs to build trust with first-timers.
Churchplus provides everything you need to create a beautiful and engaging website for your church. Our tools are easy to use, and our support team is always available to help you get the most out of your website.
To start and grow your ministry, Let us go a bit further in explaining why you need a website.
Firstly, the chief goal of your church website is to lead people to your physical location. Your website is an extension of your church, which could lead people to Christ or vice versa.
80% of the world's populace has access to the internet connection on their mobile phone. They use this medium to chat and share content with friends and loved ones globally and across social media and to explore the net for the knowledge they need.
Here is where the essentiality is. Most of the information is shared on the media (An individual somewhere had posted the content before others could access it). Similarly, the information they search on Google is a spin-off of a well-updated website.
The big question now is how; would people read or listen to those transformational messages you preach across the pulpit in your church?
Oh! Electronics Messages like TV and Radio are costly and impotent if you do not have a website to back them up because it works within a targeted period.
It is pointless to say handbills have lost importance as an effective evangelism tool because people want to be convinced before they take any more steps, and again, they love ease. These are things a website will offer them at their fingertips.
Beyond all these, there are more reasons why it is essentially important to develop a website for your church.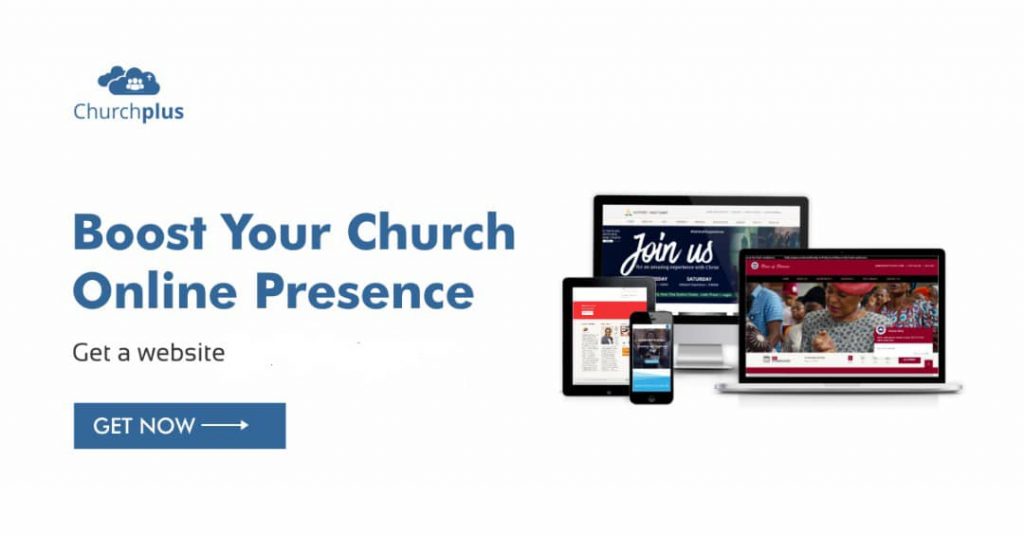 When you set up your church website with Churchplus. It gets your church to the top of Google search results, so more people can find you when they're looking for a place to worship
Churchplus helps churches create websites that connect visitors and members, even when they are far apart. It builds unity and loyalty within the faith.
It aids in helping visitors and members stay updated with church activities and events.
Websites built by Churchplus can be helpful for pastors. They can use the "about us" section to help answer any questions people may have about their church.
Churchplus website can increase church income because members can pay for tithe, offerings, donations, and pledges directly on the website at the convenience of their house.
It can showcase your church's testimony, worship, sermons, and choir ministration.
Churchplus website will help widen and broadcast your message extensively regardless of the size of your church.
Website can help your church save money on an advertisement that may not even reach the targeted audience.
It can store sermons or old recordings in the archive and also a place to back up your sermon materials digitally.
Church website can increase the church's income because members can make payments for regular tithe, offerings, donations, and pledges directly on the website at the convenience of their house
A church website provides the chance to be on the same page with the youth and Gen-Z to preach the gospel to them hence winning them to Christ. So, the church website is a channel for evangelism.
Generally, a church website can spur growth if properly managed.
Lastly: A church website is vital in this era where believers and those we want to convert are in an internet-controlled world.
You have to be on the same page with the individuals you want to reach out to impact, guide them until they surrender their lives to Christ, and then the challenge of growing them till they are ready for kingdom use would be easy and minimal. What do you think?
Contact us today: wa.me/08023739961