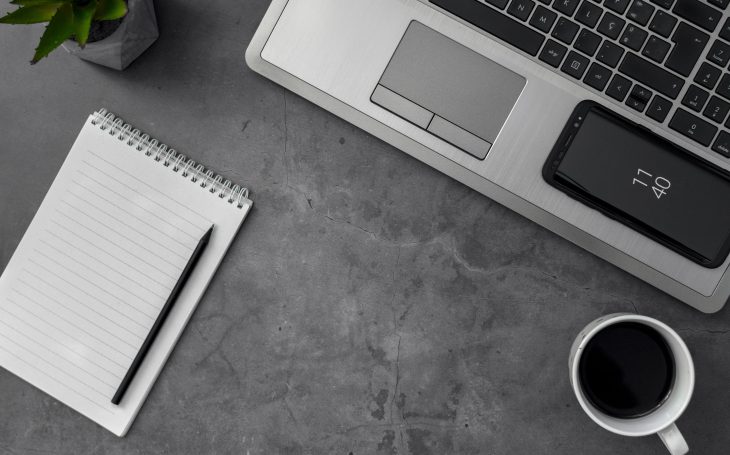 It's important to consider how to properly lead a church while maintaining a strong connection to God. Moving on, we assessed the methods and tactics successful church leaders deploy to increase the effectiveness and efficiency of running a church.
We've attempted to include a wide range of tools in this article, from online giving to a church CRM to a bespoke website builder. Though each of these tools serves a different purpose but you may properly manage your church by using the ten tools listed below. In other words, you'll save time, lighten your administrative load, maintain organization, increase church giving, and improve member engagement.
1. Messaging Tool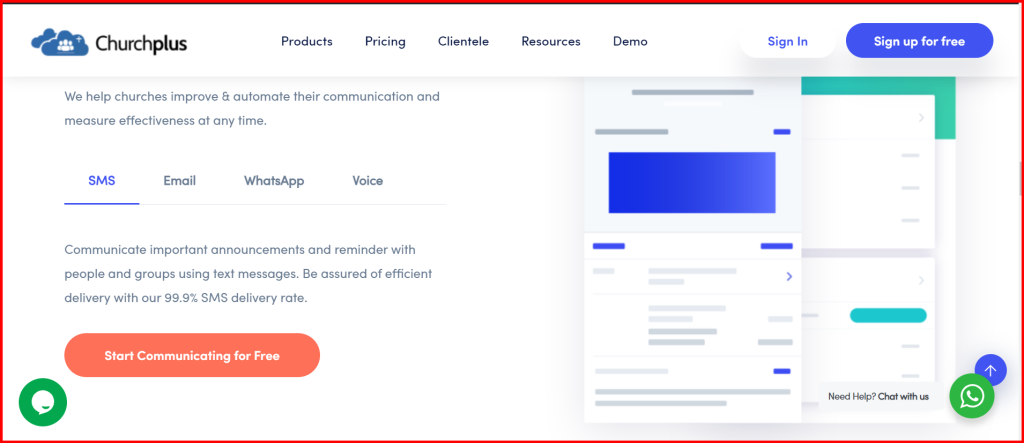 The key to God's message in the church is communication. Numerous logistical issues must be resolved in order to bring the spiritual component to life. And, the most effective way to achieve it is through a messaging system that enables churches to send mass emails and texts to regular attendees and church members.
Pastors need an easy, effective means to communicate with their members on a daily basis.
It can be challenging to decide which particular communication tool you need for your church's communications given the wide variety of options available on the market. One piece of advice is to only embrace and purchase a easy to use and customizable two-way messaging tool that allows you to send automated mails to interact with and engage new visitors or allows you send texts messages to communicate with members and first-timers in the way they want rather than acquiring a large number of new, potentially overwhelming tools for you and your church staffs.
2. Payment Tool & Online Giving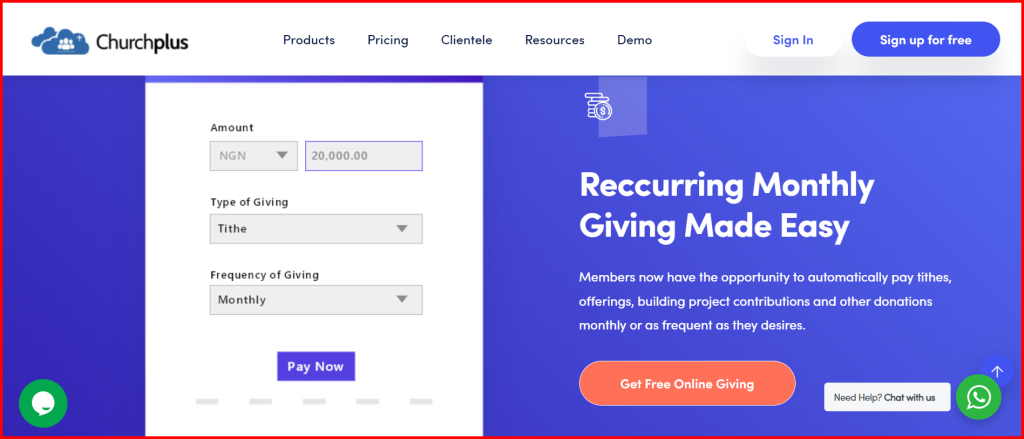 Churches are selling more books, publications, and sermon audio than ever before.
You can be able to accept donations more easily by using a payment platform like Churchplus, which can be incorporated into your church website.
Churchplus is ideally a church-specific payment tool that let's you accept payments whenever and wherever in the world.
3. Church Management Software (ChMS)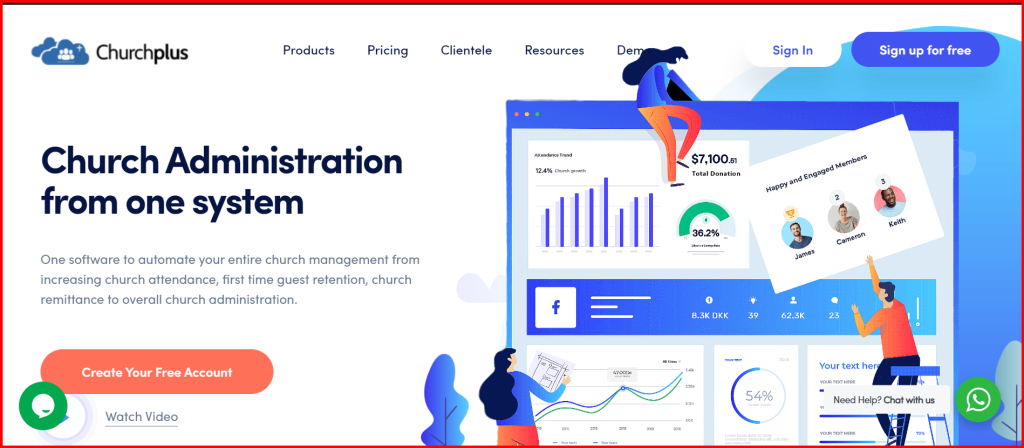 ChMS or a Church management software is a technology that can make churches function more smoothly, interact with members, manage contacts, and keep track of funds. It accomplishes this by offering a number of features that facilitate administrative tasks.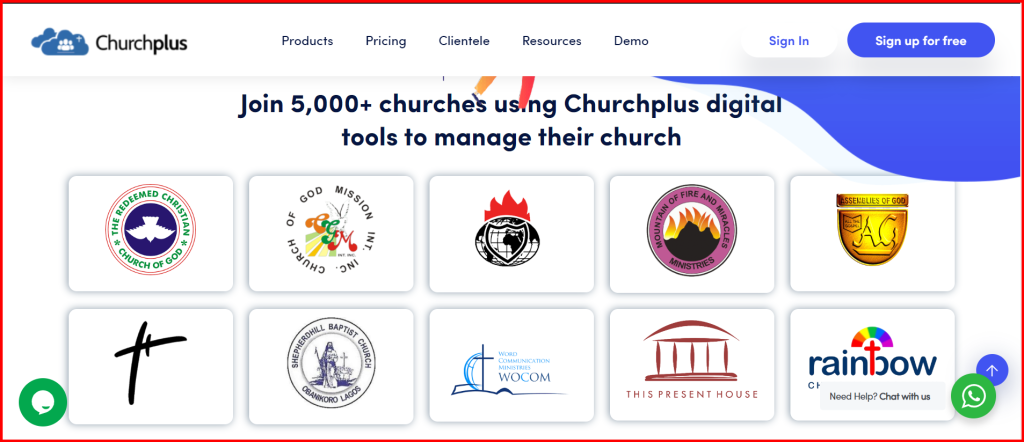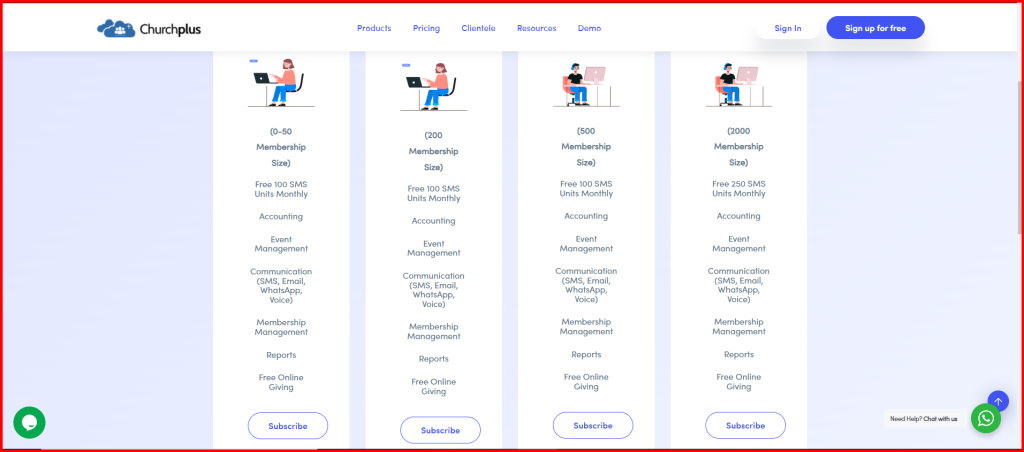 Your church's current projects and programs can be better managed with the use of a church management system, or ChMS. Additionally, it can be a fantastic tool to make sure that everyone on staff is organized and aware of what is going on as behind-the-scenes administrative labor can be streamlined by pastors, personnel, and church administration.
The tasks of membership, online giving, accounting, communications, website and content administration, and security are all cohesively tied into one system by a complete church management solution as opposed to using separate software for each of these functions.
Less logins and passwords need to be remembered as a result, and more crucially, all the tools are integrated.
4. Website
Approximately 96% of pastors use computers at church, and many use technology during their sermons; however, few have a church website.
This can be a problem because your website is where new visitors, potential visitors, and current church members can learn about who you are and what you have to offer. It also serves as a collection point for church donations.
Every church requires a visually appealing, user-friendly website. Rather than using third-party platforms like Wix or WordPress to build a website, you could get a website for as low as NGN 200,000 at Churchplus.
5. Financial Reporting
You can track particular data over time and spot trends with church reporting analytics that you might not otherwise be able to observe. In addition to receiving giving statistics, a church directory, and information on attendance, you may also learn more in-depth data insights like:
Who is routinely giving to your church and who has stopped giving?
Your recurring church attendance
Who is going and where they are from? as a big impact on managing several churches.
Knowing when offerings normally fall or increase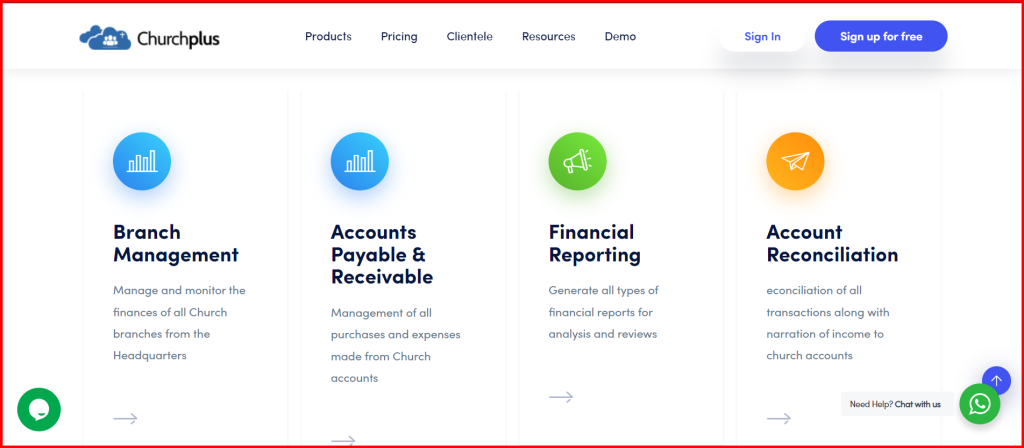 With our thorough Core Reports, Churchplus has always been the industry leader in reporting. By establishing three reporting layers (Membership Report, First Timer, New Convert Report ), we have once again revolutionized reporting and given church leaders the information they require to act swiftly and wisely.
6. Media Kits
A constant stream of unique graphics are required for your church's website and social media pages. However, the majority of churches do not have a graphic designer on staff, and engaging a freelancer can be costly and time-consuming.
You'll need access to customizable media made just for churches so that you may promote your church's weekend services, sermon series, and other events quickly and easily.
7. Mobile App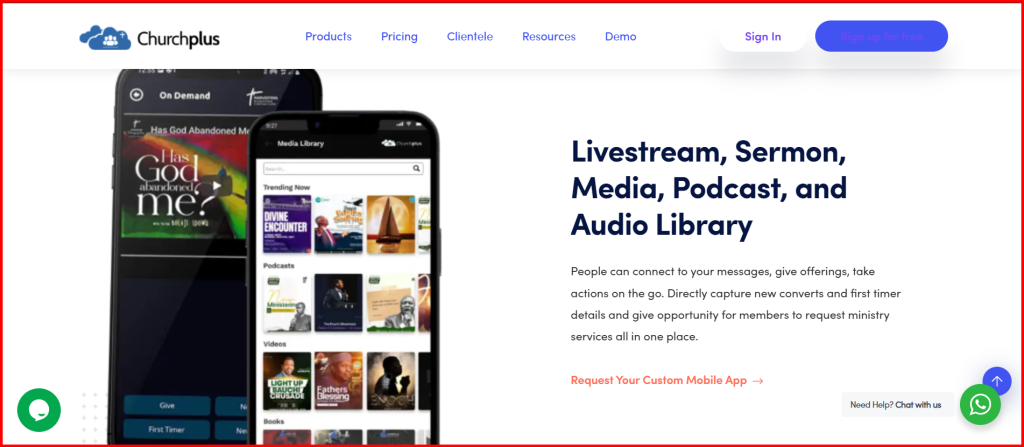 Similar to your own website builder, there are options for building a custom app for your church and Churchplus could help you by:
Building a church app that is compatible with your church brand
Distributing push alerts to app users to inform them of events at your church
Church members can be messaged, and group conversations can be made, to keep everyone connected, involved, and organized.
To keep your church family unified and praying together, post prayer requests online.
Well, you can…
Have It All For Free at Churchplus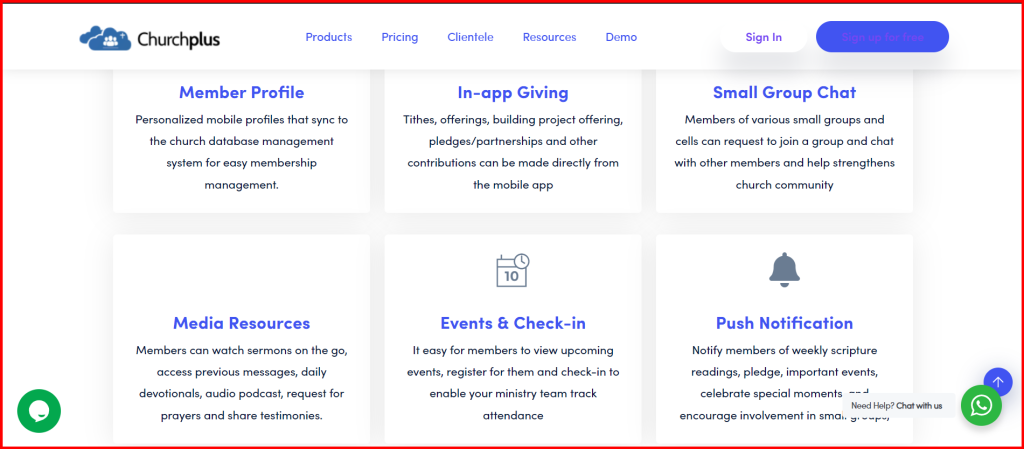 Everything you need to properly manage your church is included in Churchplus, including:
Click here to find out more about how to get access to everything on Churchplus
SMS Messaging tool
A Contact Storage CRM
A Church Website
A Generic Mobile App
A church management software (ChMS)
App Usage Guide for Church Admins
Financial Reporting CRM
The truly wonderful news is that, you can sign up on Churchplus for free, which includes all of the aforementioned tools, for free for 30 days, and we'll also set it all up for your church.