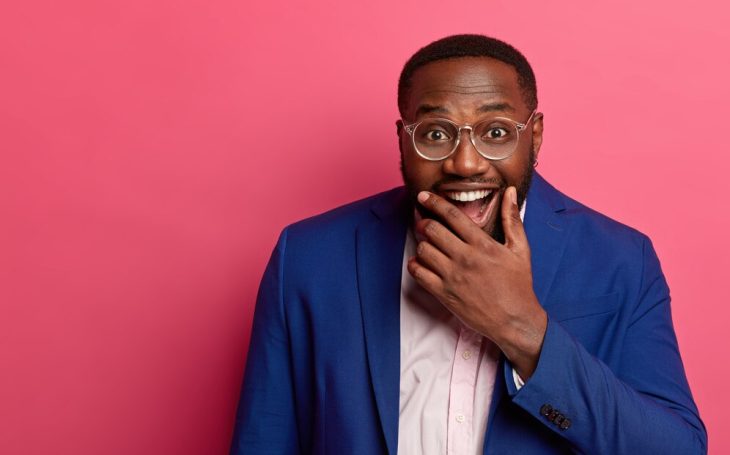 As a pastor, assistant pastor, or church leader, writing a welcome speech for the church is likely one of your duties or soon will be. These words of welcome are crucial, as they not only greet both new and long-time members of the congregation but also establish the tone for the message. In this comprehensive guide, we provide tips on delivering an excellent welcome speech, along with a remarkable collection of examples that you can use as-is or modify to suit your requirements.
Table of Contents
Your Complete Guide to Giving Welcome Speeches in Church
Examples of Welcome Speeches for Church
General Welcome Speeches for Worship Services
Welcome Speech for Good Friday Service
Welcome Speeches for Women's Ministry Events
Welcome Speech for Church Convention
Sample Welcome Speeches for Various Church Events
Welcome Speech for Thanksgiving Services
Church Breakfast Speech Samples for Your Next Event
Your Complete Guide to Giving Welcome Speeches in Church
Most young people these days do not attend church regularly, perceiving the services as dull or restrictive. To expand your congregation, you must take measures to ensure that everyone feels welcome, and giving great welcome speeches is one way to achieve that. However, mastering the art of giving welcome speeches in the church can be challenging. What tone should the best speeches adopt? How can you be inclusive without being too direct? What other actions should you take aside from speaking?
1. Tailor Your Speech for Every Occasion
To deliver an effective welcome speech, it's crucial to understand the nature of the event you're welcoming your guests to. For an average Sunday service, your tone should be positive and encouraging, while for a more solemn occasion like a funeral, a more serious tone may be more appropriate.
Your speech should also provide practical information, such as the duration of the service or whether food will be served, and include a brief description of the event to give the audience a sense of what to expect.
If you're uncertain about what to include in your welcome speech for church, you can refer to church quotes and speech ideas for guidance. Opening with a prayer is usually appropriate, and if you're struggling with writer's block, leading the congregation in a prayer that reflects the event's theme or reading a relevant passage from the Bible or another religious text can also be effective.
2. Give a Warm and Welcoming Greeting
When delivering a welcome speech, it's important, to begin with, a brief introduction of yourself. Simply stating your name is sufficient, although you may include additional details. If you are a pastor or priest from another church, it's helpful to mention this to avoid confusion with other staff members.
After the introduction, you can transition into the body of your speech. A statement such as "I am delighted to welcome all of you" can serve as a greeting to your audience and help you move forward.
Avoid using cliches such as "I welcome you on behalf of…" as they have lost their impact due to frequent use. Additionally, it's best to avoid introducing someone else unless specifically requested.
When delivering the greeting, maintain a smile and raise the pitch of your voice slightly. Gesturing with an open palm signifies hospitality and openness.
Finally, when greeting anyone who joins you on stage, be sure to say their name and title, and provide a brief overview of what they will be discussing. Avoid asking for applause, as the audience will typically applaud naturally.
3. Evoke Emotions
Aside from smiling and using varied tones, employ creative language and dynamic verbs to inspire and captivate your audience. Avoid overusing adverbs or adjectives, and instead, seek out verbs with comparable meanings. For instance, "We'll get through that quickly" can be phrased as "We'll speed through that."
While some speakers use humor to entertain their audience, it may not always be appropriate or effective, especially on somber occasions. If you choose to tell a joke, opt for puns or wordplay instead of potentially offensive material. Avoid making jokes at someone else's expense and be cautious with self-deprecation. Experiment with rhyming as another way to connect ideas and capture your audience's attention.
4. Keep It Short
Welcome speeches typically do not exceed 150 words. Avoid lengthy exegesis of the Bible or introducing a guest during this time. Simply convey the necessary information to commence the occasion and proceed. Try drafting your speech verbatim and then revise to eliminate any unnecessary details, in addition to adverbs and adjectives. If the priest or pastor will address specific points later, exclude them from your speech.
Announcements and in-house business should be postponed for another opportunity. Reminders for upcoming events can be disseminated through emails and text messages.
When welcoming worshippers, aim to appeal to first-time visitors. Avoid using phrases such as "Welcome members of my church," and instead try using inclusive language such as "Welcome brothers and sisters."
It's also helpful to acknowledge first-time visitors by saying something like, "We're glad you're here with us today." However, avoid singling them out by name or making them feel uncomfortable. Providing directions to key areas of the church, such as the welcome center or restrooms, can also be useful, especially in larger churches.
To put first-time visitors at ease, consider mentioning that they are not expected to participate in singing or stand up during the service. While you should avoid promoting upcoming events, it is okay to mention that your church meets every week and that visitors are welcome to join for the next service. Additionally, consider inviting newcomers to a gathering specifically designed for them.
5. Practice, Again, Perfect!
Write a draft and read it aloud to ensure its coherence. Then rehearse gestures and facial expressions in front of a mirror. Record your speech to identify areas for improvement and rehearse those parts until perfect. During delivery, maintain eye contact with the audience and avoid focusing on a single person. Lastly, get feedback from the service leader and other speakers to avoid repetition and ensure a smooth introduction.
General Welcome Speech Examples
1. Welcome Speech for Thanksgiving Services